Recipes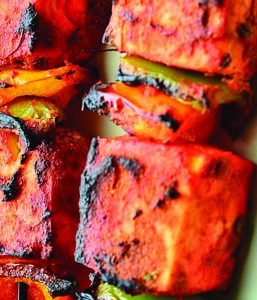 Tofu Kebab
COOKING TIME : 15 MIN
SPICINESS :
SERVES:
INGREDIENTS
8 shallots – Onions
8 smalls – New potato
2 tbsps – Tomato purée
2 tbsps – Seafood Stock
1 tbsp – Sunflower oil
1 tbsp – Clear honey
1 tbsp – Wholegrain mustard
300g – Firm smoked tofu, cubed
1 – Courgette, peeled and sliced
1 – Red pepper, seed removed and diced
DIRECTIONS
Put the shallots or button onions in a bowl, cover with boiling water and set aside for 5 mins. Cook the potatoes in a pan of boiling water for 7 mins until tender. Drain and pat dry. Put tomato purée, Seafood Stock, oil, honey, mustard and seasoning in a bowl, then mix well. Toss the tofu in the marinade. Set aside for at least 10 mins.
Heat the grill. Drain and peel shallots or onions, then cook in boiling water for 3 mins. Drain well. Thread the tofu, shallots, potatoes, courgette and pepper on to 8 x 20cm skewers. Grill for 10mins, turning frequently and brushing with remaining marinade before serving.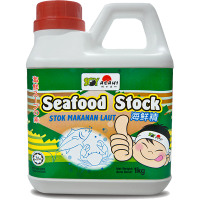 ---