Recipes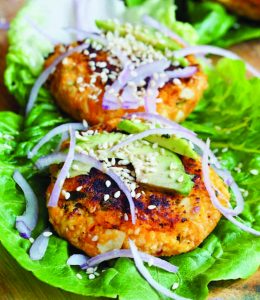 Tofu & Veggie Patties
COOKING TIME : 15 MIN
SPICINESS :
SERVES:
INGREDIENTS
1 – Carrot, grated
Bunch spring onions, sliced, plus extra strips to serve
1 – Garlic clove, crushed
3cm (1 1/4 inch) – Piece ginger, grated
400g- Block firm tofu, drained and crumbled
2 – Eggs, lightly beaten
2 tbsps – Each Seafood Stock, sesame and vegetable oil
Sweet chili sauce, to serve
DIRECTIONS
Combine all the ingredients except the oils in a large bowl with some seasoning and mix well. Heat both the oils in a frying pan. Grease an 8cm metal pastry ring or cookie cutter and place in the pan. When hot, pour 5 tbsp of the batter in and turn the heat down to medium.
Cook 4-5 mins until golden, then take off the ring (be careful, as it may be hot), flip the pattie and cook the other side. Do this in batches, keeping finished patties warm in a low oven. Serve with the chilli sauce and extra spring onions, if you like.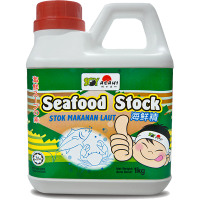 ---